10 Winners of Top 10 Race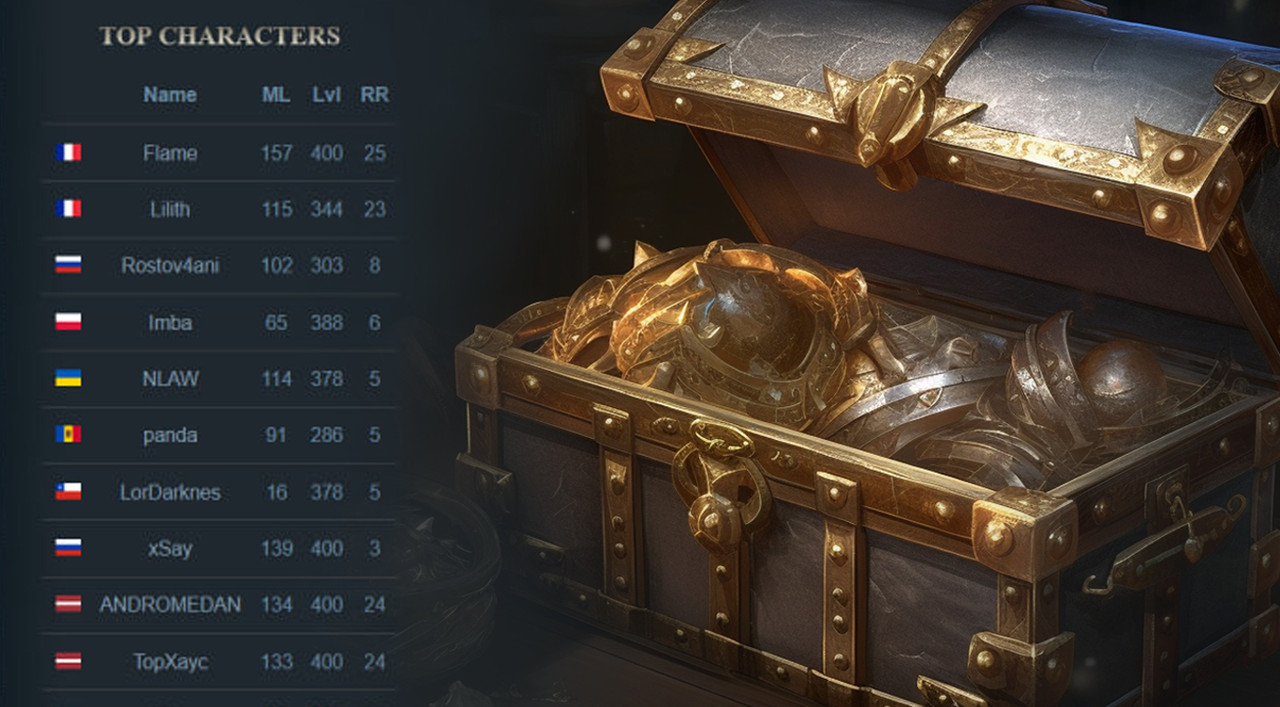 Mukemon.com MU Online: Celebrating the Top 10 Winners of our TOP 10 Race!



The virtual realm is abuzz with jubilation as Mukemon.com x100 concludes its electrifying Top 10 Race, leaving players in awe of the extraordinary talent and determination displayed by the participants.
After intense battles and strategic maneuvers, we proudly present the victorious top 10 champions, each earning their rightful share of the grand 50,000 credits reward:


1st Place: Flame - 10,000 credits At the pinnacle of triumph stands Flame, who skillfully outmatched the competition, securing the illustrious first place. For their astounding victory, Flame receives an impressive reward of 10,000 credits!

2nd Place: Lilith - 10,000 credits Lilith's unyielding spirit and tactical brilliance have earned them the esteemed second place. Basking in the glory of their achievement, they claim a well-earned prize of 10,000 credits!

3rd Place: Rostov4ani - 10,000 credits In a thrilling display of gaming finesse, Rostov4ani emerges victorious in the third place. Their incredible performance earns them a coveted reward of 10,000 credits!

4th Place: Imba - 7,500 credits Imba's swift reflexes and strategic acumen secure them a strong fourth-place finish. For their commendable efforts, they are rewarded with 7,500 credits!

5th Place: NLAW - 7,500 credits NLAW, with their unmatched determination, secures the fifth place in this fiercely competitive race. They take home a remarkable prize of 7,500 credits!

6th Place: panda - 5,000 credits With nerves of steel and a formidable presence, panda claims the sixth spot, garnering a well-deserved reward of 5,000 credits!

7th Place: LorDarknes - 5,000 credits LorDarknes's tenacity and gaming prowess shine through, earning them the seventh place. They celebrate their achievement with an admirable prize of 5,000 credits!

8th Place: xSay - 2,500 credits xSay's brilliant gaming skills land them at the eighth position, securing a well-earned reward of 2,500 credits!

9th Place: ANDROMEDAN - 2,500 credits ANDROMEDAN's exceptional performance grants them the ninth place, taking home a reward of 2,500 credits!
10th Place: TopXayc - 2,500 credits In a display of formidable talent, TopXayc claims the final spot in the top 10, receiving a noteworthy prize of 2,500 credits!


We extend our heartfelt congratulations to these top 10 winners and express our appreciation to all participants who contributed to the excitement and camaraderie throughout the TOP 10 RACE.
For those who didn't make the top 10 this time, remember that every challenge presents new opportunities for greatness!



Stay tuned to our website for more thrilling events, updates, and exclusive offers. Once again, congratulations to the top 10 winners! Keep gaming and keep the spirit of competition alive!

2023-09-30 02:56